Bistro Rectangular Tables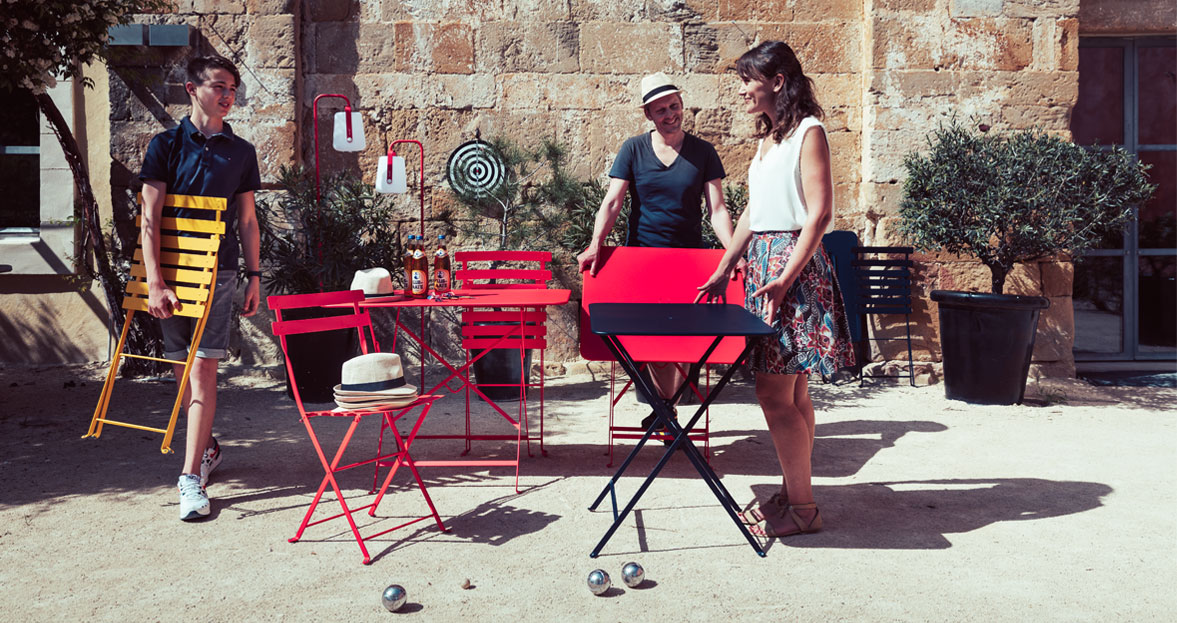 Bistro Rectangular Tables
PRICE: $263.00 – $391.00
The bistro table was created in the 19th century in Europe and has found its way to the US. Lucky us.! Made of lacquered steel in all 24 Fermob colors. All sizes include a parasol hole except the 15"X15" and the 15" X 22" sizes.
Rectangular Table Sizes:
(4 people for drinks/2 people for dinner) 15"x22", 22"x30"
(4 people for dinner) 22"x38", 30"x46"
Square Table Sizes:
(2 people for drinks) 22"x22"
(4 people for drinks/2 people for dinner) 28" X 28",
(this size not availalbe online...local delivery only)
All the charm and authenticity of bistro life for your patio or garden. Originally manufactured in 1889 for Parisian sidewalk cafés, today Fermob is still crafted in France, bringing fun color to dining and entertaining. Built with outdoor-worthy materials, this durable table is also easy to fold and store.
Table is made of 98% recycled lacquered steel.

Table features solvent-free, UV-resistant powder-coating for outdoor use.

Foot protectors keeps floors from being scratched.

Folds for easy storage.

Seats four.

Can be used indoors and outdoors.

Imported.